Rating:





Facebook is finally starting to attract real companies that make real commercial quality applications. Playfish is one of those companies and Who Has The Biggest Brain? is one of those applications.
Playfish has raised the bar quite high for all Facebook apps with their new Who Has The Biggest Brain? game.
This game's cute style, animation, graphics, music and sound not only add to the fun… they quickly demonstrate a Facebook application's potential. Who Has The Biggest Brain? easily sets itself apart from the majority of Facebook apps that look like (and probably were) developed by high school kids.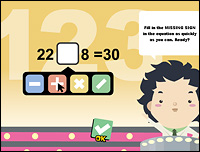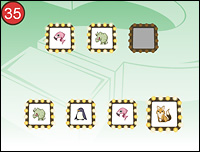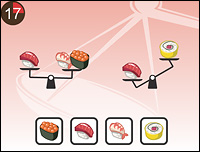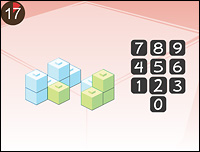 They throw a few fun little brain tests at you, such as math or memory… You're given a time limit and you must answer the questions as quickly as possible.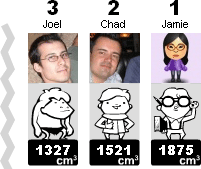 That might not sound like much fun, but they way they do it… it is fun — a lot of fun.
At the end of the game your results will be tallied up and your score will be compared to your friends.
Hrmm… I think I socred somewhere around "Neanderthal". BRB, I'm gonna have to go play some more…