Rating:





What Type of Person do you Attract by Froonie fills you in on the kind of person attracted to you based on your likes and dislikes. Simply fill out 9 questions and it will tell you who you attract.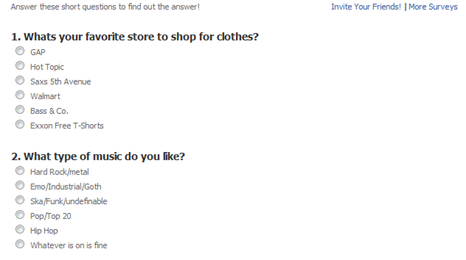 It turns out, I attract Artsy Fartsy people. Perhaps, but never really dated that many.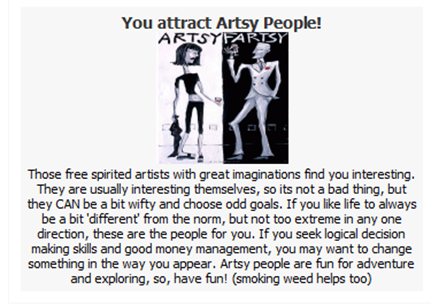 Overall, I am disappointed with the app. I expected it to work more like a Hot or Not app, but for characteristics. For example, you would specify if you're a Nerdy or Artsy person, then view profiles of other members and rank if you find them attractive or not. When you check back after a couple of days, you could then see who finds you attractive. What I like about this idea is there's nothing overly negative with it. Unlike Hot or Not, where you're most likely voted ugly, an app of this nature will just give you positive feedback of the types of people you attract. Unfortunately, the app did not work this way, so I find the classifications entirely arbitrary, which isn't as fun to me.
Uninstalled